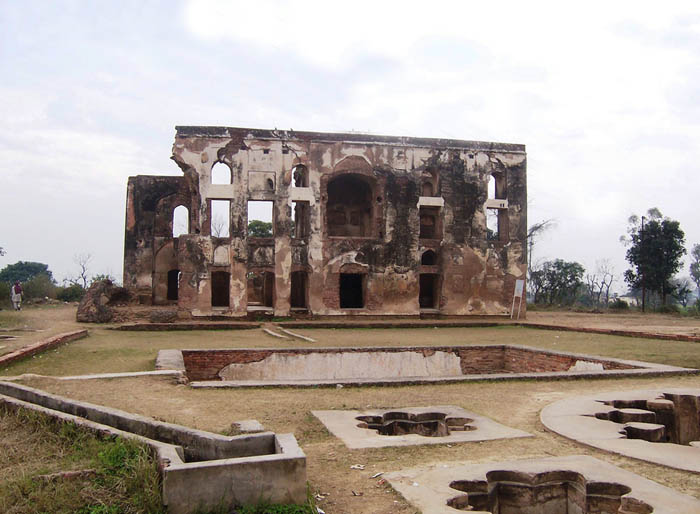 The Centre has sanctioned Rs 1.75 crore for the renovation of ancient Aam Khas Bagh, which was built by Mughal Emperor Jahangir in the 16th century. Aam Khas Bagh, spread across 42 acres, had been dilapidating for the last few years as most of its buildings are too weak to bear their own weight. The sanctioned money has been deposited to the Archaeological Survey of India.
Workers and junior officials at Aam Khas Bagh claimed that in spite of renovating buildings, the grant was being spent on beautification of gardens and parking lots. However, senior officials claimed that the work would be done in a phased manner. The parking area, buildings, security cells, main entrance, well and pond would be given an ancient look.
The authorities concerned have been asked to renovate Daulat Khana, Shahi Imaam and Sard Khana but the senior officials ordered renovation of other areas too. They said there was no budgetary provision for collapsed boundary wall buildings.
"We fear that the entire budget would be exhausted to beautify the parking lot and other rooms that are already intact," the juniors rued.
Whereas according to the ASI, all buildings could not be renovated in the first phase and dilapidating buildings would be renovated soon under a separate budget.
Sikh soldier Baba Banda Singh Bahadur had destroyed the Bagh during 11 attacks whereas time and anti-social elements had withered it further.
"Even many Hindi and Punjabi movies had been shot at this place," the officials said. But overtime, the shootings were banned and a restaurant in the vicinity of Bagh was shut down too.
Gurdeep Singh Mann
Tribune News Service