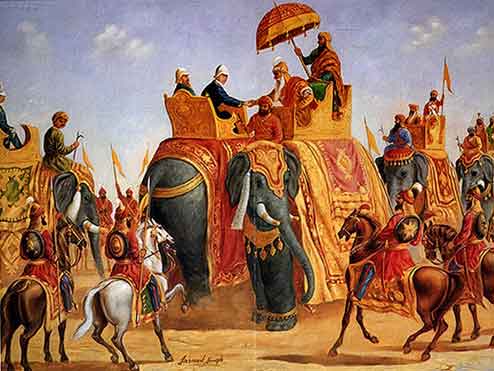 The union government has sanctioned Rs 3 crore for the development of the site of historic meeting between Maharaja Ranjit Singh and then Governor General Lord William Bentick, as Maharaja Ranjit Singh Bagh situated on the banks of the Sutlej at Ropar as tourist and cultural centre.
The first phase of the work started on Tuesday. Deputy commissioner B. Purusartha, who inspected the development work, said in the first phase Rs 90 lakh had been received.
Under the project the road along the Sutlej in Ropar will be included in the Maharaja Ranjit Singh park. The road will give way to benches and trekking paths for tourists and locals. The place where Maharaja Ranjit Singh and Lord Willam Bentick met will be developed as tourist and culture centre.
The canal rest house along the park will be included in the park area.
Besides water bodies, fountains and fancy lighting are also planned in the park area.
The PWD has, however, earmarked t of the funds for concretisation of parks, digging old pathways and relaying them.
Concretisation is not likely to improve the natural beauty of the spot, already a picture of neglect. Provision for grass lands and horticulture in the park needs to be made to make it a tourist spot.
Besides the development of park, the project also includes development of fish farm at Katli near Ropar.