Reflected in the walls of the fort and the palace is the age of the Rajas of the Punjab, their personal opulence, their feudal battles for succession, and their essential aura.
Talking about the fort and its history, Col. Balbir Singh, Chariman, Maha Rawal Khewaji Trust, Faridkot, said, "In the olden days, residential colonies also existed within the fort boundaries. Whenever there was attack, people would gather at one place and the fort became their protector. In that time the fort was full of life.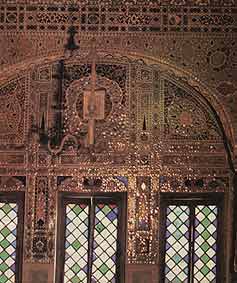 Gradually that culture changed and people started to venture out". Though several parts of the magnificent fort are today in a state of decay, the palace still houses ancient artefacts that have been collected and preserved that bear witness to the days when Indian royalty lived in opulence and grandeur.
Urgent steps are required towards preservation and maintenance of this symbol of a rich heritage, and the Maha Rawal Khewaji Trust is now working to convert the palace into a museum, so as to preserve its heritage.